---
---
First steps

Without then with a bit of CurvyMama…
Bottom, Biting and Contour are neutral (12:00).
A bit of drive, and Mama's natural warmth.

---
Drive adjust.
3 drive settings : successively at 8:00 – 10:00 – 14:00 …
The Bottom, Biting and Contour tone controls are neutral (12:00).
---
Effects of Contour and Biting
1. Contour: hollows medium and boosts treble, or on the contrary warms up the tone.
2. Biting: brings a global mordant, or on the contrary darkens and rounds the tone.
---
---
Three typical tones

A slow tempo with a rather clear sound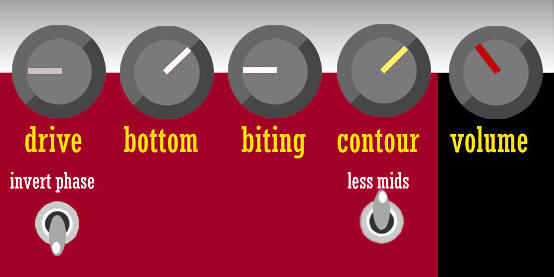 • First using CurvyMama …
• Then bypassed to hear the difference.
• And back with the Mama …
---
A texture that mourns and scratches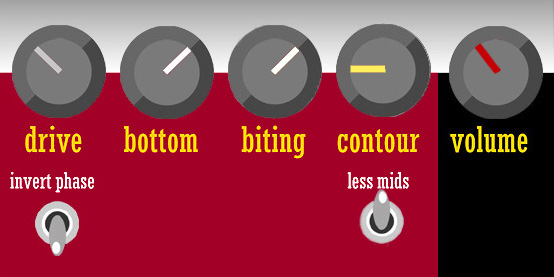 • More Drive and Biting …
• The LessMids filter makes it possible to have bite without chipping …
• Lowered Contour attenuates the harmonics.
---
Bye Bye Swing (bass harp)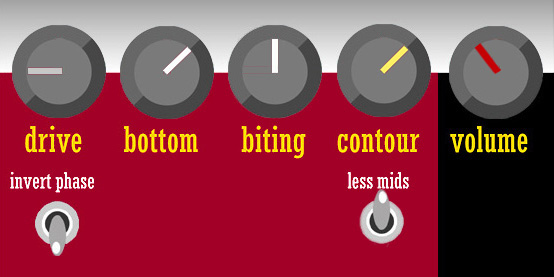 • Lowering Drive and Biting make it smoother.
• Active LessMids to notch the profile of the Shure Control Magnetic capsule.
(It should be disabled with a SM57…)
• Contour accentuates this dug and especially brings brilliance.
---

---

---
Recording samples
• CurvyMama, Harp version.
• Harps: Special 20 and Low Marine Band.
• Harp mike : JT30 equipped with a Shure Control Magnetic dynamic cell.
• 2xEL84 Amp from 1967, restored by me. Clean channel, flat tone, low output volume.
Weber 10F150T loudspeaker, recommended for Fender Princeton; boxed in bass reflex.
A little reverb Holly Grail® for fun.