---
---
My MicroCombos are small amps of real power 1W and 3W.
They are designed old-fashioned way, from a technological point of view as well as from a design point of view.
• Electronics in through-hole components from the 60s-90s ,
100% germanium class AB power amplification.
Branded, contemporary or NOS loudspeakers.
Reinforced solid wood case (European walnut and plywood) and original Fender canvas.
• Their clean sound is mild, and they crunch at low level without sounding harsh, with a roundness that has nothing to regret from tubes.
They are well suited to rehearsals at home, or to small parties!
They were originally designed for the guitar, but I quickly grasped the interest of working just as much for harmonica, taking advantage of the sonic grain of the old transistors…
---

MicroCombo1W

The MicroCombo1W uses a technology from the 70s, giving a robust and mild sound.
The 10cm loudspeaker is vintage, and bears without weakness the real watt from the amp.
Its small size and its dual battery/external supply make it an accomplice that you can take with you everywhere.
I developed it with one unique goal:
make a real amp, made to play!.
MicroCombo1W. 2021 walnut box, with Blonde Fender cloth (19x15x10cm)
---

MicroCombo3W
MicroCombo3W is a more powerful development, with a technology from the 70s.
The power amp is still 100% germanium.
Tripling the power brings good sonic comfort at home, and even to consider playing in small places, especially since it has what it takes to be connected to the sound system.
It features a 13cm speaker, to choose from models of international brands.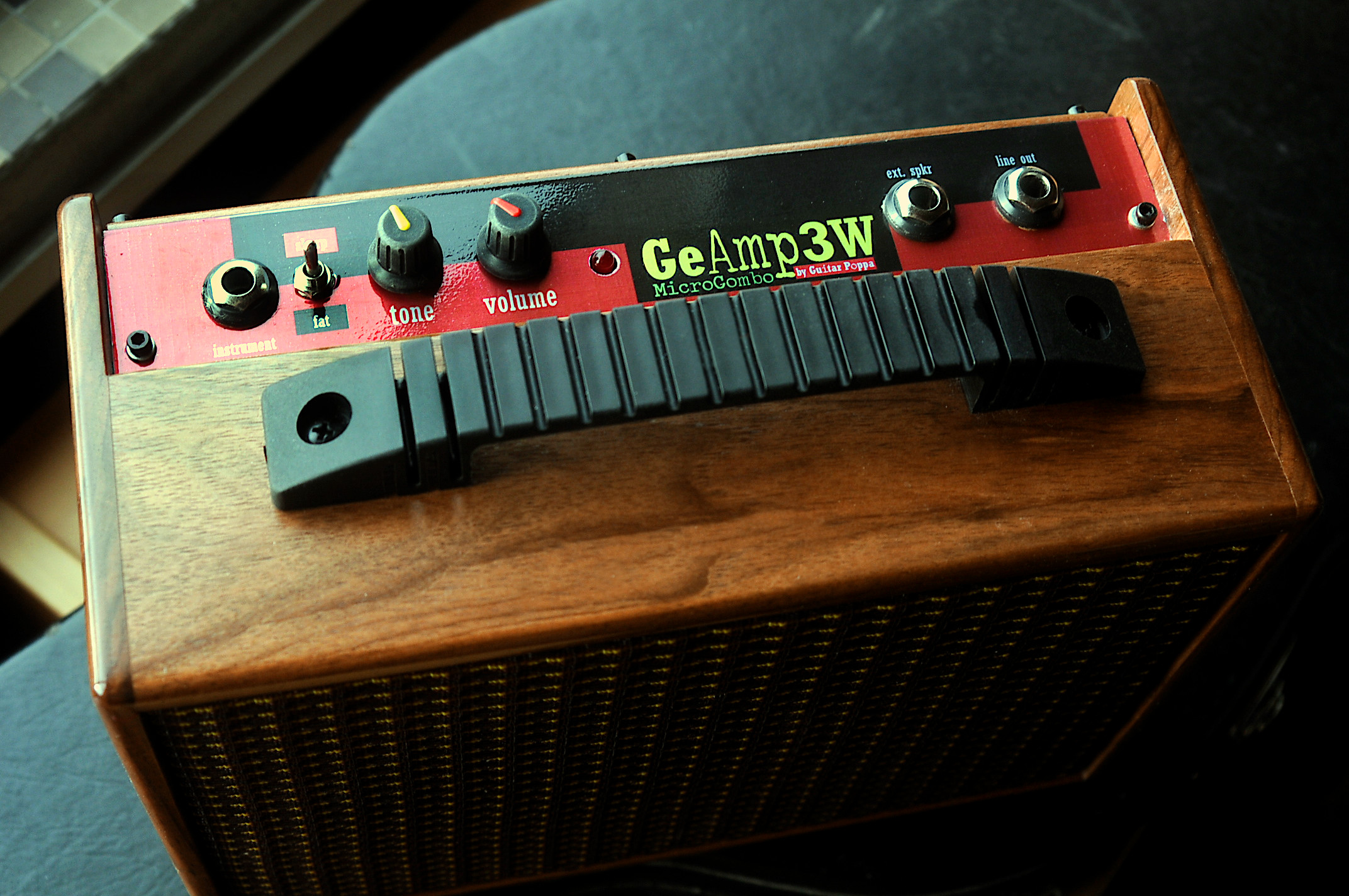 MicroCombo3W.The first copy of 2020, in walnut. (25x17x12cm)

---
Vintage technology for a living sound
The power amp features 100% germanium transistors.
This technology allows very musical compression and saturation.
My approach was to highlight their grain and maximize their reliability.
They can work clean as well as play overdriven and "twisted" — without danger.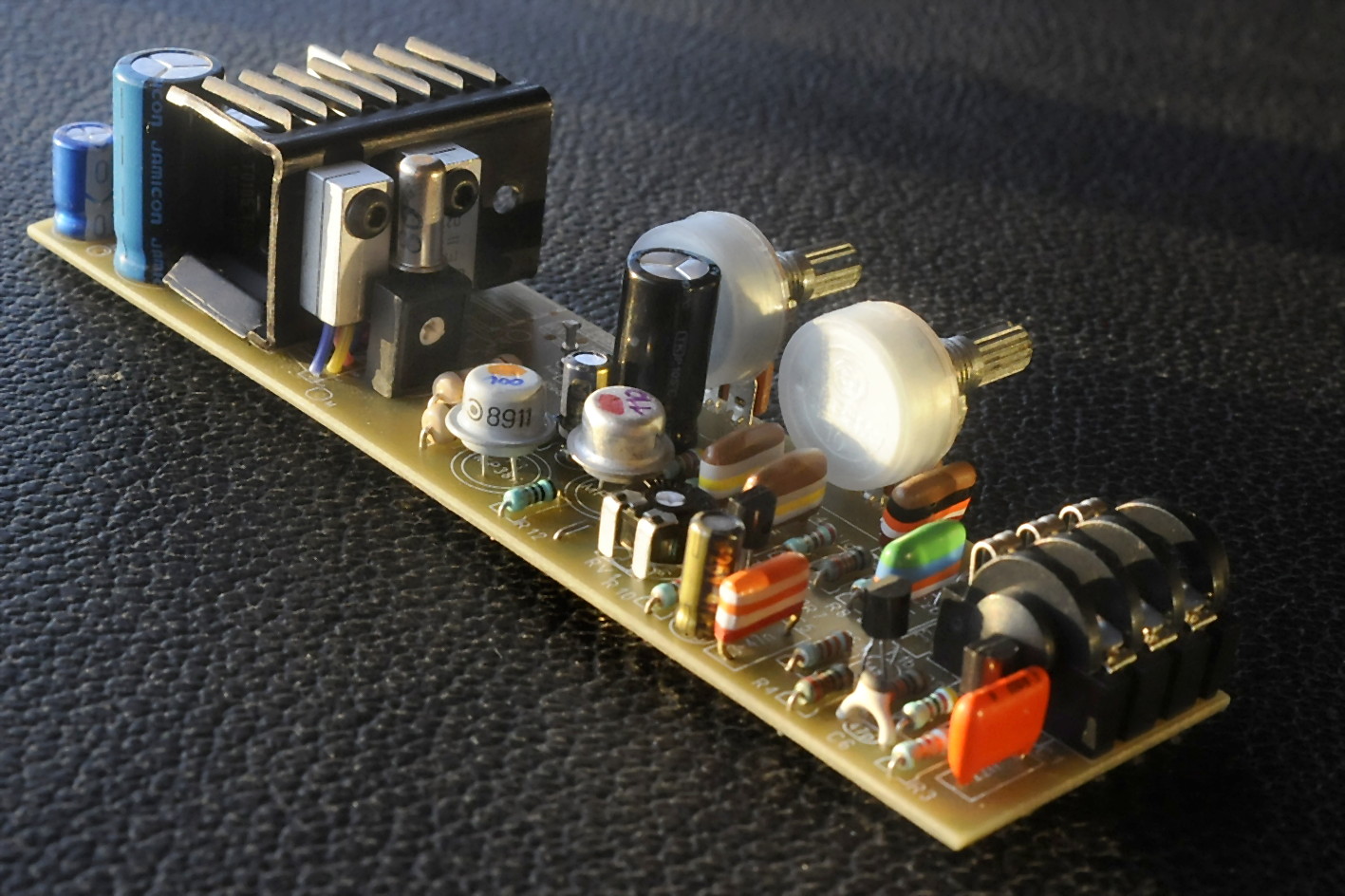 Electronic card of  MicroCombo1W.
On the rear : Output transistors on their dissipator…
In the middle : russian drivers transistors.

Low power, but a real sound
Clean sound power are real watts.
Old-school amplification will delight those who hate the acidity and pseudo-crunch of low-end integrated amps.
Even your neighbors will appreciate your new sound!

---
Links
On this website
Elsewhere
---
Last édition : July 2021